Milan
Saturday 23 March (5 p.m.) and Sunday 24 March 2019 (10.30 am)
Centro Congressi
Hotel Michelangelo
Piazza Luigi di Savoia 6
Milan
Conference of Master of Spirituality and life Pier Franco Marcenaro:
MEDITATION FOR THE PRESENT-DAY MAN.
Self-knowledge and happiness.
The teachings of the Masters of the various traditions.
Under the Patronage of the Lombardy Region and the Municipality of Milan.
Free entrance.
Info:
– Mob.: +39 366 3384322
– E-mail: milano@scuoladellaspiritualita.org
How to reach us:
– Underground Line 2, Line 3
– Tram 1, 5
– Bus 60, 81
Stop "Stazione Centrale" (Central Station)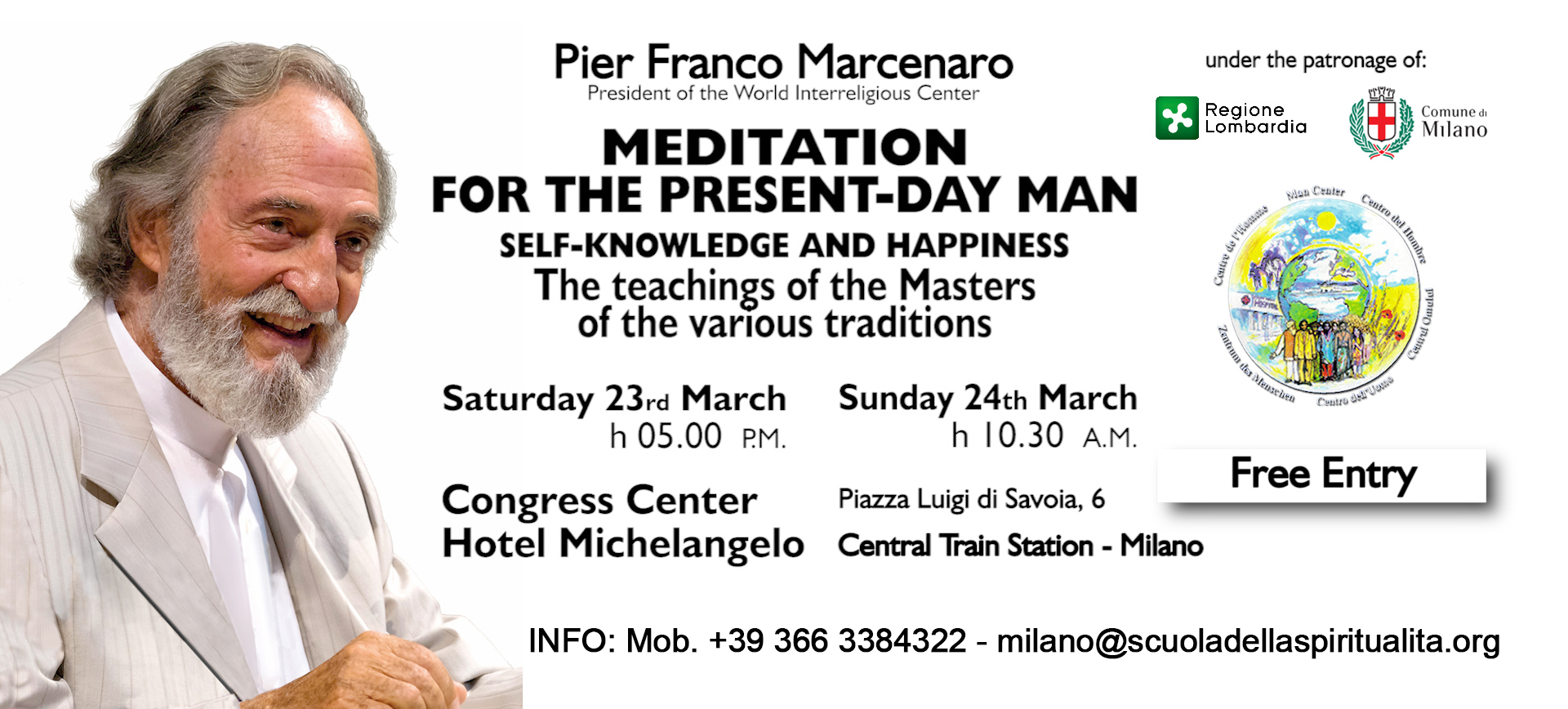 Watch the video:
THE SPEAKER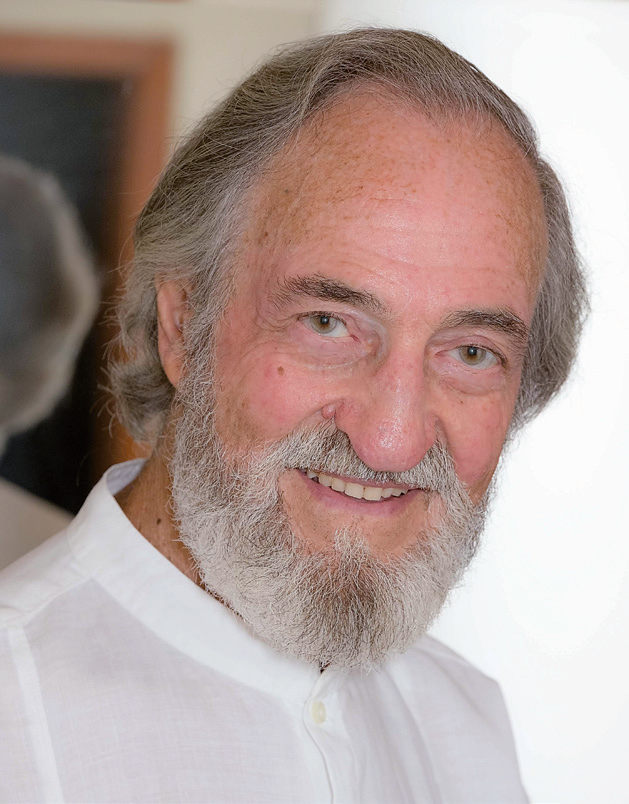 The Conference Speaker is Pier Franco Marcenaro, a former director of one of the most prestigious international groups, he is the author of books translated into 13 languages and is today considered one of the greatest scholars and Masters of Spirituality, which is such a topical subject for the modern man.
He is the President of Man Center – a recognized association of social utility (Onlus – charity organization), present in 65 Italian cities and in 24 foreign countries – and of the World Interreligious Center.
THE ORGANIZERS
Man Center, a non-profit organization of social utility (Onlus/ODV – charity organization), is widespread in Italy and abroad and also active in the city and province of Milan. It analyzes humanitarian and spiritual issues with the aim of self-improvement through self-knowledge and inner research, thus providing a valuable contribution to improving man's quality of life.
By setting itself at the service of humanity, the Association also intends to help eliminate the barriers of misunderstanding between individuals, so that people of different cultures, ethnicities and religions can live together in harmony and develop their finest qualities in this epoch torn apart by conflict.
He publishes books of high spiritual and ecumenical content, promotes understanding and harmony among people of different cultures and religions, helps those who are truly in need and propagates respect for Nature.
His teachings have the purpose of forming a new humanity, that is self-aware and selfless and therefore truly happy.
Since this is an association with an ecumenical character, people of all the religious traditions can join.
For more information on Man Center:
School of Spirituality social profiles (IT/EN):